Daily Update
12 February 2021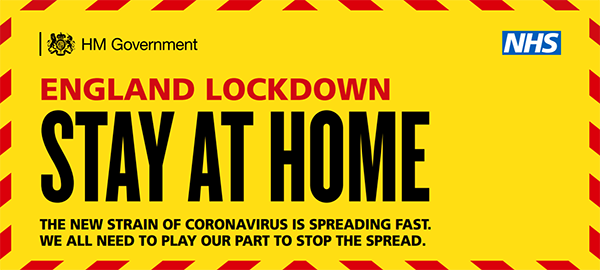 Dear Parents / Carers
Vulnerable Students / Students with Critical Worker Parents
Over the half term week, The Deanes may be directed by Public Health England to inform you that your child is required to isolate.   This will occur if someone in your child's Critical Worker bubble tests positive for Covid-19 within six days of the end of this half term.  If we need to communicate with you that your child should self-isolate over this period, we will text and email this information.
There is a requirement for parents / carers to inform the school if their child tests positive.  Please contact me directly by email.
Thank you to those who have booked this provision for the week after half term by completing the form as requested.  We have created our staff rota accordingly.   If there have been any change in your circumstances and you need to book your child into our provision, please contact Miss Hampstead directly, khampstead@thedeanes.essex.sch.uk. 
Feedback from Today's Distance Learning
We dealt with a few isolated issues today, but in general, things seemed to run smoothly for most students. 
Weekly Reports on Student Engagement
We aim to send all parents this week's report on their child's engagement with the remote learning work on Sunday.  The report will inform you if your child has missed any work.  
Parent Survey on the Current Provision
As we approach half term, it is important that you as a parent/guardian have the opportunity to let us know about your child's experience with remote learning so we can celebrate the areas in which we have done well and also reflect on the areas that we need to improve or provide further support in, as we work together to get through the current pandemic. (Promise #5: iMatter as a Parent / Carer)

Please take a few minutes to complete this survey for each of your children, if you have more than one child at the school.  The closing date is 5pm today. I will feedback the results once they are analysed.
Safer Internet Week
This week we have been looking at 'The Dangers of Strangers Online' in our PCE lessons.  To complement the work the students are doing, I have been providing links to other eSafety resources that you may find interesting.  Today, I have attached a special CEOP Newsletter which contains many articles and advice and links.
Start the Daily Mile with Active Essex
The Daily Mile At Home is helping families stay healthy by walking or running for 15 minutes a day.  They've created fun weekly challenges in partnership with the London Marathon to keep your family active and motivated.  Find out more about The Daily Mile in your local area on the Active Essex website. 
Learn through lockdown with ACL Essex
 ACL Essex has a wide range of online learning courses and opportunities so you can keep learning.
The virtual classrooms allow you to interact with other learners and get support from tutors. There are also financial support options available.
There is so much to discover, including:
    •    creative tasters
    •    learn at your leisure
    •    keep learning activities
    •    celebrating carers
    •    qualifications and skills for employment
    •    get back into work
    •    community and family learning
    •    English, Maths, Science and Digital
    •    mental health and wellbeing
    •    apprenticeships
View the Learn Through Lockdown activities on the ACL Essex website.
Enter the Visit Essex photography competition
Share the beauty of your local area in Visit Essex's photography competition and win an RHS Gift Membership courtesy of RHS Garden Hyde Hall. 
The winning photo will appear on the Visit Essex website and Visit Essex's Facebook, Twitter and Instagram. 
To enter, email essex.imagery@essex.gov.uk with your photo, its date and location, along with your name and social media handles. Use #VEphotocomp to share your submission on social media. Entries close on Sunday 28 February.
Find out more about the photography competition on the Visit Essex website.
Immunisations (Essex Partnership University NHS Foundation Trust) 
For Year 8 & 9 parents 
The NHS Immunisation Team currently have clinic appointments available in the next two weeks for any Year 8 & 9 pupil who did not receive their FIRST HPV vaccination in Year 8. If you would like to book an appointment for your child to receive this, please call 0300 7900597.
And Finally...
...I would like to thank all the students, staff, parents and governors who have worked so hard to ensure that our students keep learning and progressing throughout this lockdown period.  I am very grateful that, as a community, we have been able to support our students despite the challenges.
I wish you all a very restful and relaxing week off. 
Take Care 
Desi
Desi McKeown
Headteacher