Daily Update
12 January 2021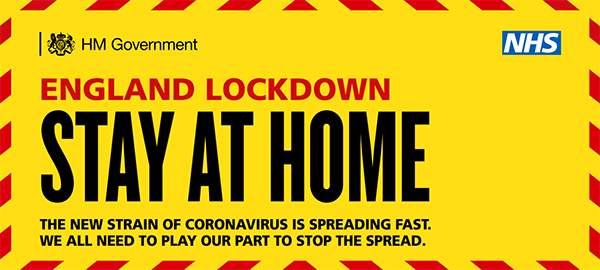 Dear Parents / Carers
Vulnerable Students / Students with Critical Worker Parents
New Government Guidance
On Friday afternoon, the Department for Education issued new guidance for vulnerable and critical worker children.  
They state: "parents and carers should keep their children at home if they can".
Therefore, if your child can be safely looked after at home, or your child can be safety left on their own at home, then you should NOT send them into school.  The fewer children making the journey to school, and the fewer children in educational settings, the lower the risk that the virus can spread and infect vulnerable individuals in wider society. 
If you are critical worker, and you do decide to send your child into school, please ensure your child has a packed lunch and something for break. It is also important for your child to bring their own earphones as they may need them for their lessons.
If you need to book your child into our provision for next week - please complete this form by Friday 15 January 2021 at 12:00.
Testing for Vulnerable Students / Students with Critical Worker Parents
I attended a virtual meeting with representatives from Essex County Council Education Department and the Public Health Team.  Following this meeting, we have decided that we will not be testing the students who attend the critical worker / vulnerable student provision.  However, I am asking parents to arrange a weekly PCR test for their child, if they are attending our provision.  
The weekly booking form has been updated so you can input the date and result of your child's last PCR test.
For you information, I will be asking staff who regular attend work to be tested on a weekly basis as well.
To access a PCR test parents should use the government website (https://www.gov.uk/get-coronavirus-test) and answer the following:

Is the person who needs a test an essential worker?
No

Does the person who needs a test have coronavirus symptoms?
No, none of these symptoms

Has the person been asked to get a follow-up test?
No

Is the person who needs a test part of a trial or government pilot project?
No

Why are you asking for a test?
My local council or health protection team has asked me (or someone I live with) to get a test, even though I do not have symptoms
Feedback from today's Distance Learning
We dealt with a few isolated issues today, but in general, things seemed to run smoothly for most students.  Some students accessed our Student Help Team and we were able to assist them quickly.  
As a reminder, students have the opportunity to speak to a member of staff live on Teams between 08:30 - 08:50 (tutor time) and 10:50 - 11:10 (break time). 
In order to access the Student Help Team, the student must logon to Microsoft Teams (using their school email and password) and follow the instructions attached.
Message from Southend Foodbank
Southend Foodbank provides 3 days of emergency food to people and families in need in the Southend area. Our only criteria is that people are in food poverty. Many people who come to us are working but struggle to make ends meet. With people on furlough, or isolating and unable to work, this can add more pressure to their situation. One of our centres is open every day of the week except Sunday and we will soon be opening a new centre in Eastwood.
If you want to know more about foodbank support please contact: Citizens Advice on 01702 456366
Communication
Over this period, I intend to communicate with you daily by email.  We will also place these messages on our website, under 'News'.  Please ensure we have your correct email address and mobile number.  If you have changed your email or mobile recently, please complete this form so we can update our records.
Contact Us
Our new Contact Form is on our website under the 'Contact Us' menu item, or it can be accessed by clicking here.  This is the best way to communicate directly with us. 
Stay safe
Desi
Desi McKeown
Headteacher