Daily Update
13 January 2021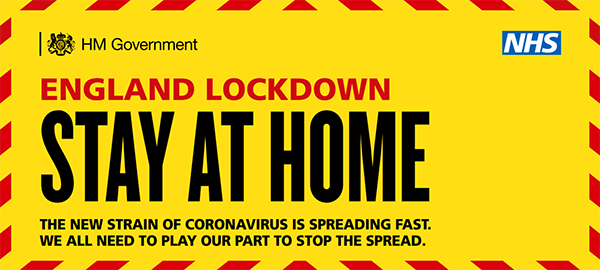 Dear Parents / Carers
Vulnerable Students / Students with Critical Worker Parents
New Government Guidance
On Friday afternoon, the Department for Education issued new guidance for vulnerable and critical worker children.  
They state: "parents and carers should keep their children at home if they can".
Therefore, if your child can be safely looked after at home, or your child can be safety left on their own at home, then you should NOT send them into school.  The fewer children making the journey to school, and the fewer children in educational settings, the lower the risk that the virus can spread and infect vulnerable individuals in wider society. 
If you are critical worker, and you do decide to send your child into school, please ensure your child has a packed lunch and something for break. It is also important for your child to bring their own earphones as they may need them for their lessons.
If you need to book your child into our provision for next week - please complete this form by Friday 15 January 2021 at 12:00.
Feedback from today's Distance Learning
We dealt with a few isolated issues today, but in general, things seemed to run smoothly for most students.  Some students accessed our Student Help Team and we were able to assist them quickly.  
As a reminder, students have the opportunity to speak to a member of staff live on Teams between 08:30 - 08:50 (tutor time) and 10:50 - 11:10 (break time). In order to access the Student Help Team, the student must logon to Microsoft Teams (using their school email and password) and follow the instructions attached.
Weekly Reports on Student Engagement
We aim to send all parents a weekly report on their child's engagement with the remote learning work.  If all goes to plan, you will receive an email each Sunday which will inform you if your child has missed any work.  
In addition, it is also worth noting, that when you log onto EPraise as a parent, you can see what your child has submitted and you can read the feedback the teacher has provided.  This is updated in real time.  
To access this feature on EPraise, click on

.  Then click on your child's name.  Next click on

 in the top right corner. This will show you all the work that has been set for your child.
There are four icons that will help you monitor your child's progress:

 This means your child has marked the work as done.  This has not been verified by a member of staff.  Please note that some tasks will not be verified on EPraise, such as Registration, Live Lessons and some work depending on the nature of the task.

 This means that the teacher has verified that the work has been submitted.

This means your child has not marked the work as done.

This means that the teacher has marked the class's work, but your child did not submit the work.
Where a teacher has left feedback on a piece of work, you will see this comment in italics.  Please be aware that teachers do not feedback on every task, we are following the timings in our feedback policy.
Deanes After School Virtual Sports and Fitness Club
We are very pleased to be able to offer a virtual Sports and Fitness Club.  The details are:
- every Wednesday from 5pm - 6pm this half term (starting tonight)
- open to all students and free to attend
- delivered via zoom , no need to book just simply log in and join in
- each session will include a mixture of fun fitness circuits , sports skills and challenges, all of which can take place indoors at home
- the sessions will be delivered by Lacey Brooks and Tom Jarvis , both experienced sports coaches employed by the Deanes and part of the School Sport Partnership team.
Meeting details will be the same each week :
Meeting ID - 851 5490 3263
Passcode - 492898 
Music Lessons
We are pleased to let you know that Essex Music Services are offering online instrumental lessons.  If your child previously had instrumental lessons in school, or if you would like to begin lessons, then you are able to do so through the Essex Music Services website: https://www.essexmusichub.org.uk/site/parents-carers/instrumental-tuition/online-music-tuition/
Simply click on the 'Parents/Carers' tab and select 'Online Music Lessons'. For any students new to online lessons, they are eligible for a free lesson to see how they get on.
Additional Data Allowances
Thank you to those who completed the required form requesting a temporarily increased data allowance for your mobile phone.  We have submitted your details and you should receive further information from your provider soon.
Communication
Over this period, I intend to communicate with you daily by email.  We will also place these messages on our website, under 'News'.  Please ensure we have your correct email address and mobile number.  If you have changed your email or mobile recently, please complete this form so we can update our records.
Contact Us
Our new Contact Form is on our website under the 'Contact Us' menu item, or it can be accessed by clicking here.  This is the best way to communicate directly with us. 
Stay safe
Desi
Desi McKeown
Headteacher
The Deanes 
Daws Heath Road
Thundersley    
Benfleet           
Essex
SS7 2TD
email: admin@thedeanes.essex.sch.uk